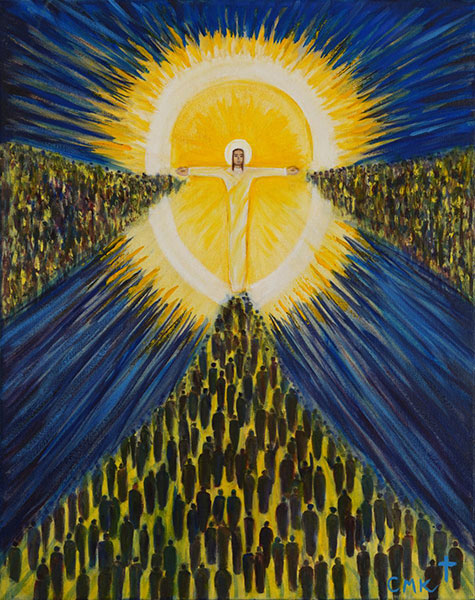 We're moving towards the end of Lent. It is helpful to review where we have been over the last 3 weeks. The second Sunday through the fifth has Jesus confronting various characters – a educated Pharisee, a Samaritan Women, a blind man and a man recently deceased. These texts from John are about revelation–the revelation of who Jesus is, the one sent by God, the begotten God, whose offer of life is in his presence and not necessarily delayed until his death.
Except for the beginning and end of the Gospel this week, Jesus is absent in the twists and turn of the plot. Jesus does make himself known in a significant way. It shows the power and glory of Christ and how humans confront it. The blind man gains more than his sight – he gains faith and spiritual maturity.
In today's readings, we explore this idea of light for the world, dispelling spiritual darkness. In the first reading, Samuel sees beyond outward appearances to choose the least likely son of Jesse to anoint as king. Paul explains that the Christian's life must be characterized by the light of holiness. In today's gospel, a blind man gains sight and worships Jesus.
Throughout the Hebrew scriptures, the prevailing understanding of illness was that it came from God, the result of sin. The disciples, however, find a flaw in the theory: if illness was the result of sin, how could a tiny baby be afflicted? How could a man born blind be culpable? Passing the buck to the parents hardly seems fair.
Jesus turns from the verbal and intellectual exercise to the direct, and in this case dirty, work of healing the individual. It is as if he deliberately chooses the most basic elements–spit and mud–to show his preference for action over theory.